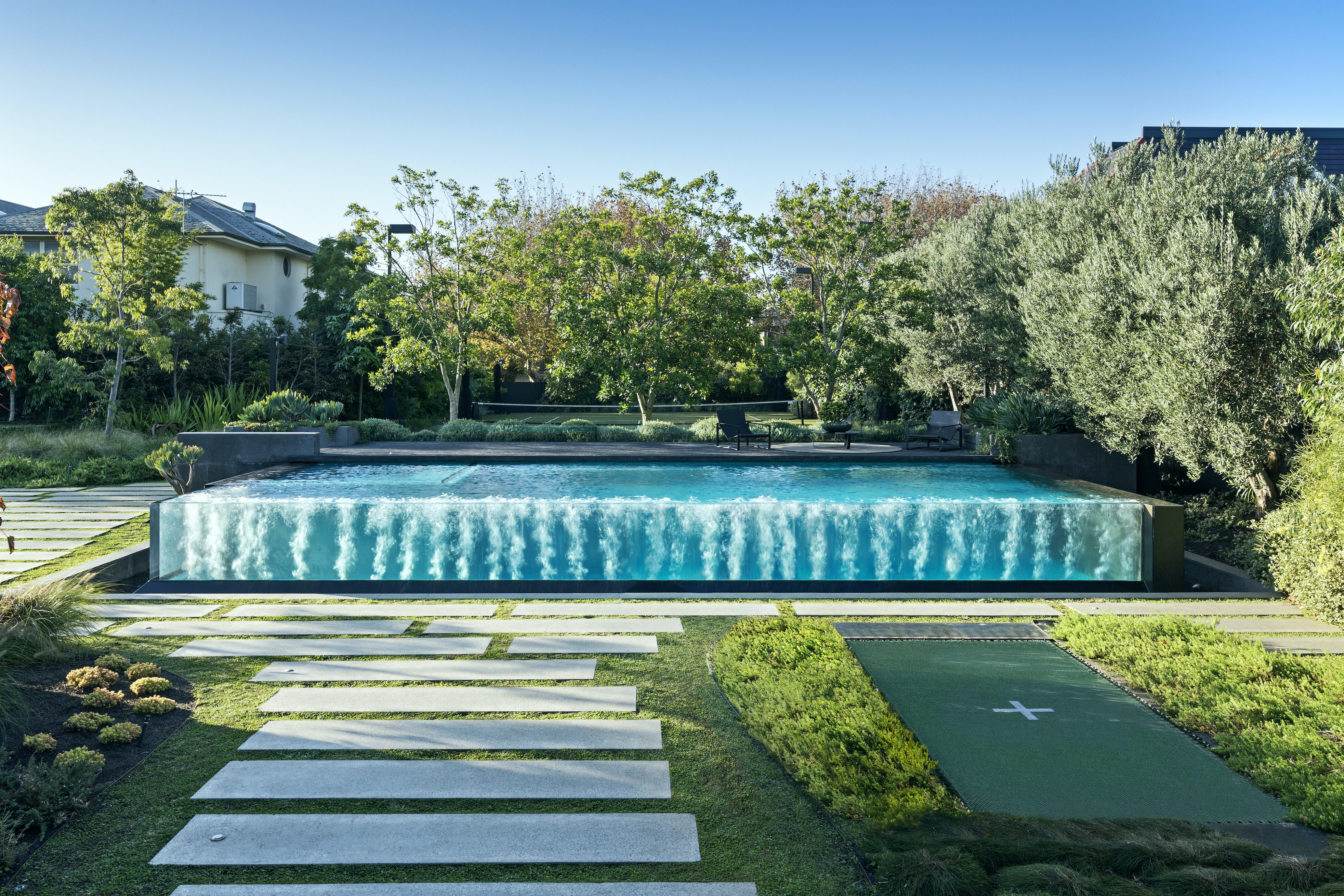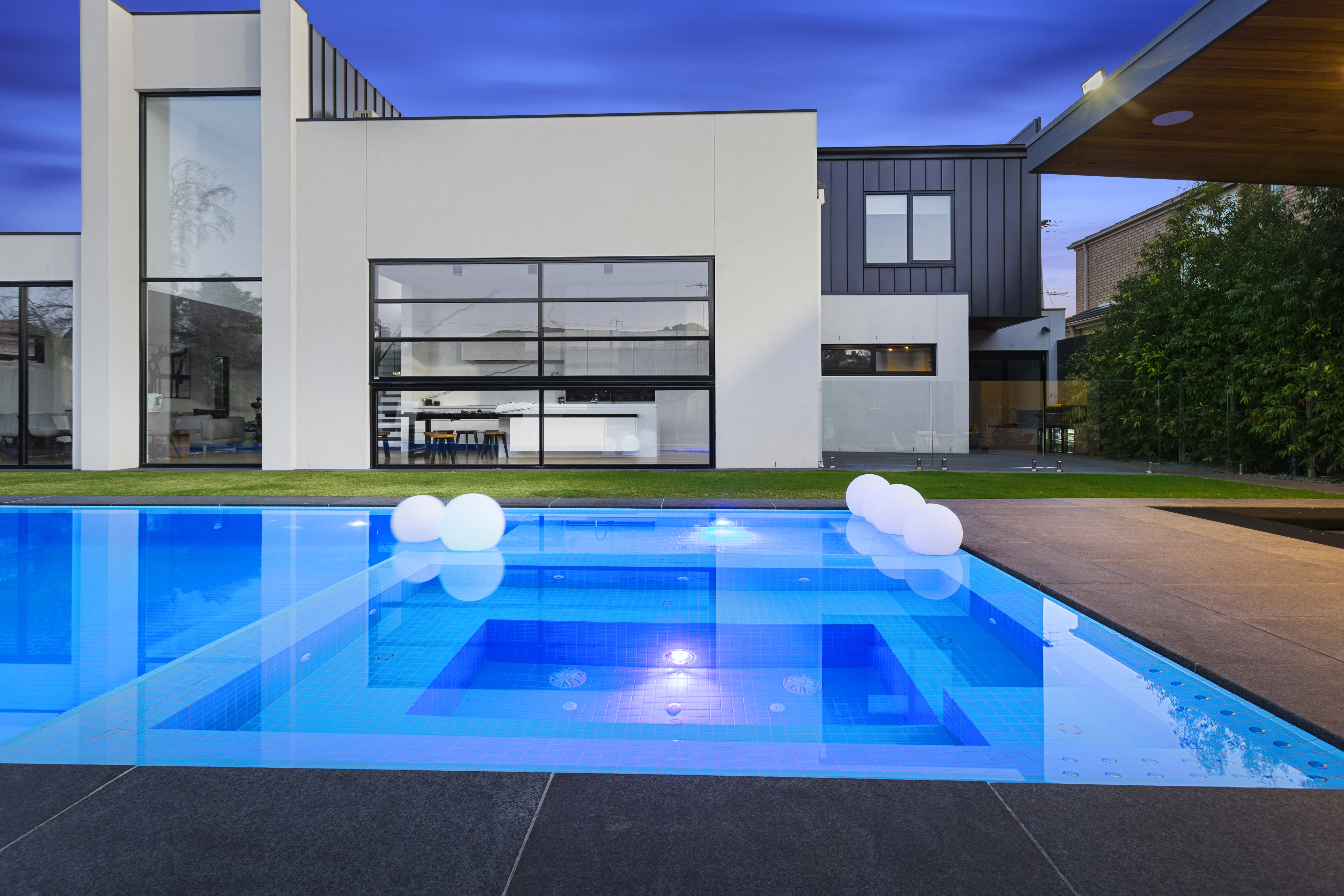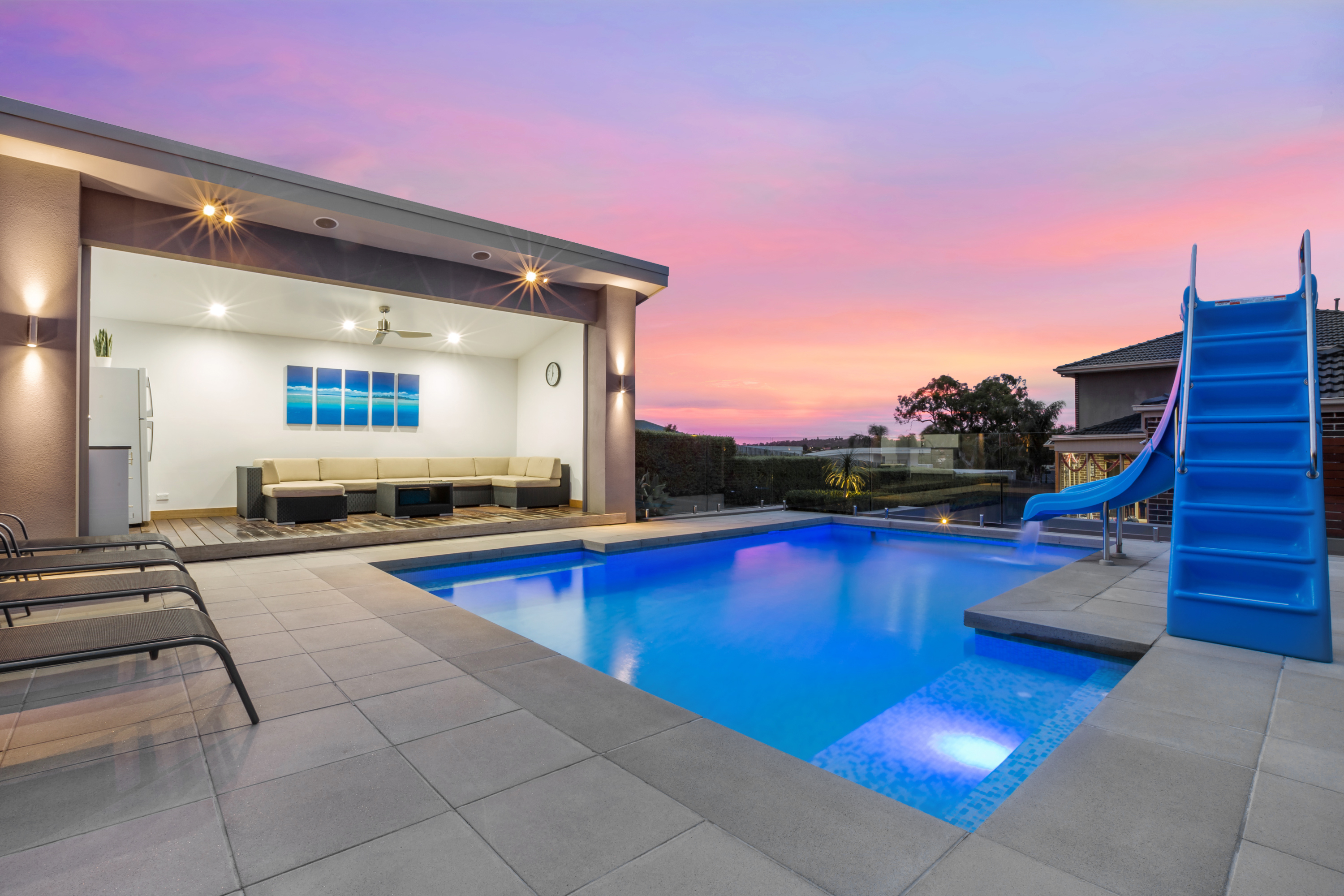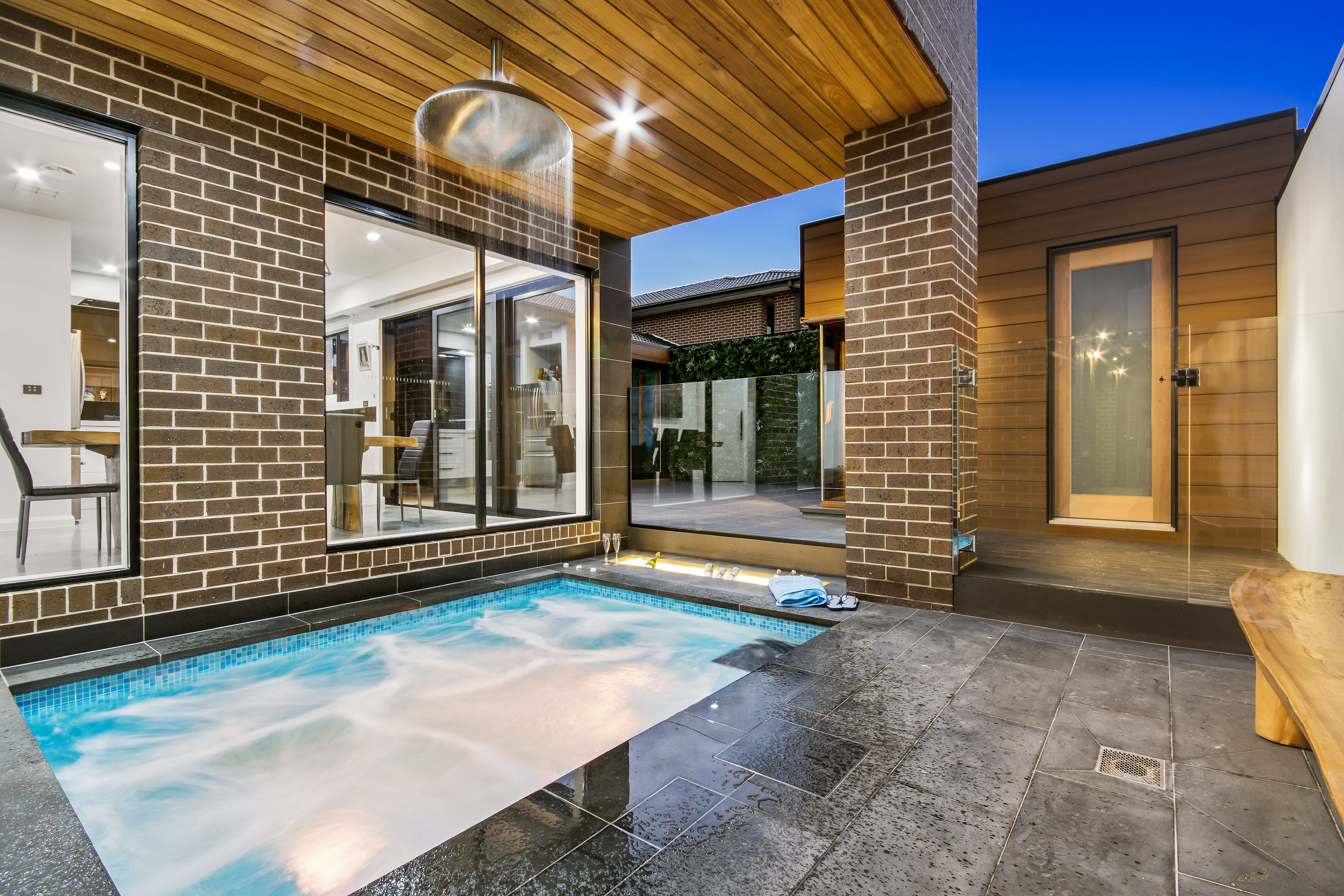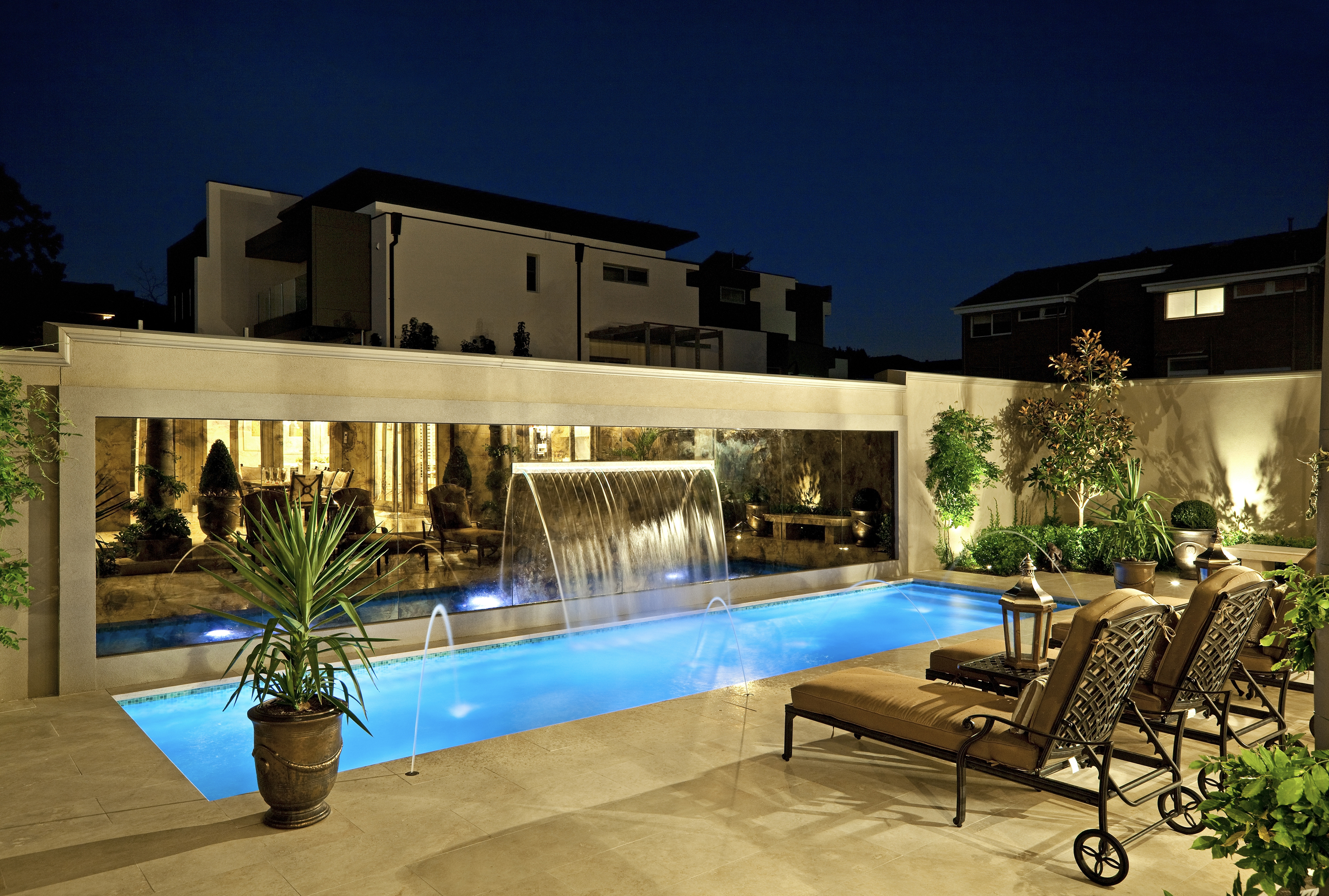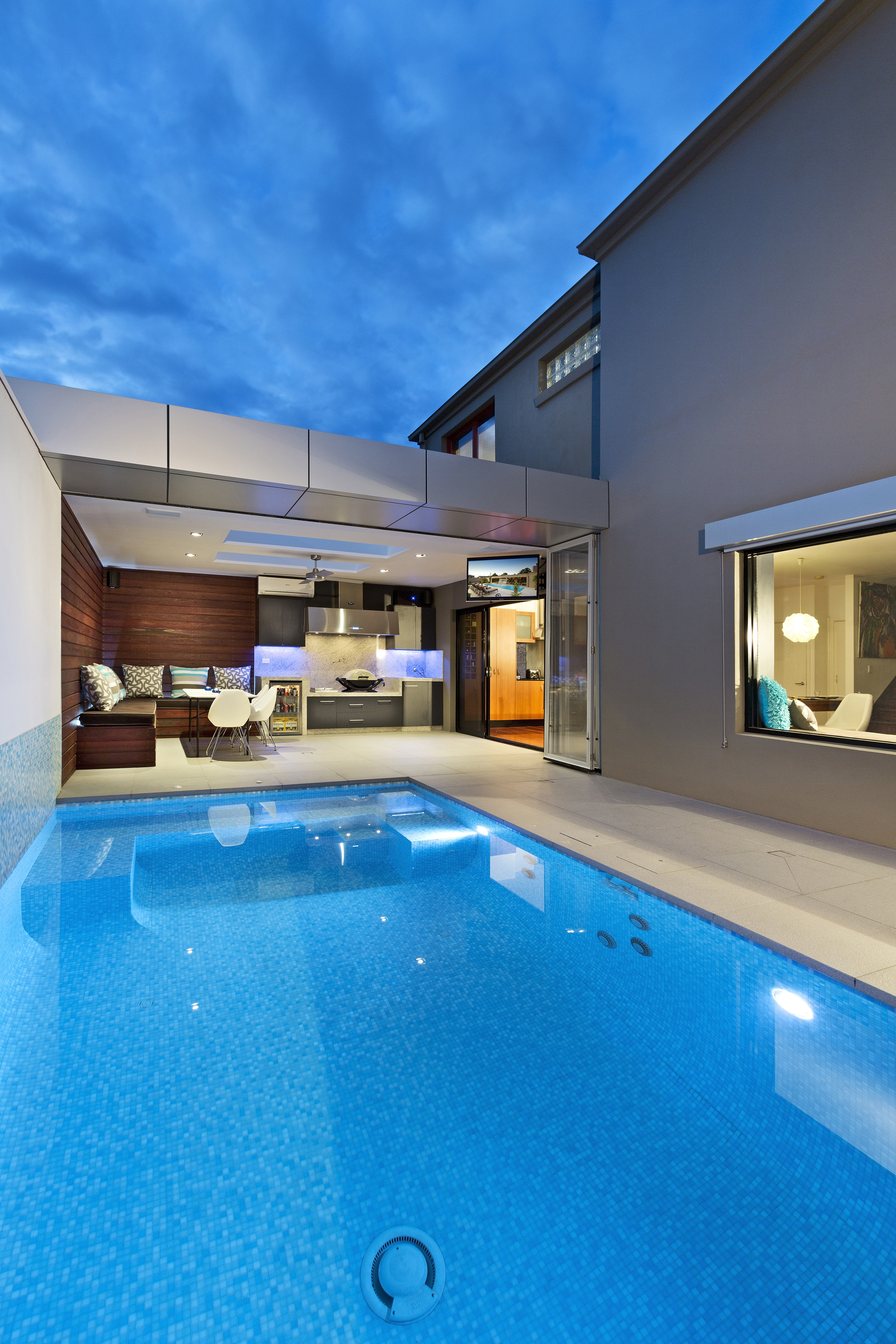 Please note: This is a cost estimate only; THIS IS NOT A QUOTATION. Prices given are for budgeting purposes only and prices can vary depending on the particular project requirements and property / site specifics.
Included in the following pool price estimates are: in-ground reinforced concrete pool, plans, permits, SPASA water tight contract benefits, insurance, excavation, sub-floor drainage, 150mm above ground formwork, steel reinforcing, concreting, tiled 300mm mosaic waterline tiles, plumbing, filtration, commissioning and handover.
1.Pool Size
For in-ground reinforced concrete pools of the following size
2.Spa Price
For in-ground reinforced concrete spa 1.70m x 1.70m with step, seat around three sides, 900mm deep, with six hydrotherapy jets and fully tiled interior. (Built in conjunction with swimming pool).
3.Pool Lighting
Swimming pool lights bring the pool to life at night. An illuminated pool or spa transforms your landscape into a veritable paradise of style and serenity, also extending the usable hours of your pool and spa.
4. Sanitation / Chemical Treatment
There are several methods available for effective sanitation of pool and/or spa water. They range in price according to their capacity, quality, maintenance requirements and life expectancy. Options include: Chlorine, Salt Chlorination, Ozone Sanitation, Autmated Injection and Dosing Systems. Liquid Blue is a licensed Magnapool dealer, providing magnesium mineral sanitation systems, for cleaner, healthier swimming pool water.
5. Cleaning
$800 – $1000 for a Random Suction Cleaner to $4000 for a Robotic Cleaner. Liquid Blue Uses state of the art pool cleaning technology by Paramount. This system totally eliminates the need to manually vacuum your pool as well as the unsightly look of hoses and cables floating in your pool. Each system is C.A.D. designed in the U.S.A. by Paramount, and uses pop up nozzles in the pool floor, steps, seats and benches to remove dirt and debris using high pressure streams of water. A Paramount in-floor cleaning system also provides complete water circulation throughout your entire pool providing no dead spots, cold spots and fully sanitised pool water.
6. Auto Water Refill / Leveller
Your Auto Leveller tops up the exact amount of water your pool requires, eliminating manually over-filling your pool.
7. Solar Heating
All our Solar Systems use premium matting and flat loop technology (where visible.) We also use the latest solar control systems providing the most efficient way of heating your pool.
8. Gas Heating
A gas heater is the fastest way of heating water. Gas heaters range in size and price. They are available in natural gas, LPG and have indoor and outdoor models (subject to plumbing regulations)
9. Automation Control System
To complete your swimming pool & spa package we offer the latest up to date control systems. From inside your home, by the spa and even at work!!
10. Interior Finishes
Many options are available in the finishing of the pool interior. From Quartzon Renders to Glass Mosaic Tiles. Liquid Blue specialises in fully tiled interiors. From Ceramic Mosaics and large format Stone Tiles to Glass Mosaic interiors.
Interior Finish
Alternative options are available to finish the pool interior, we have a wide selection of tile to choose from and other aggregate and quartz type finishes. Tile being the premium finish, our in house tilers are Bisazza trained and qualified to install the Bisazza range of tiles, and almost anything else you require.